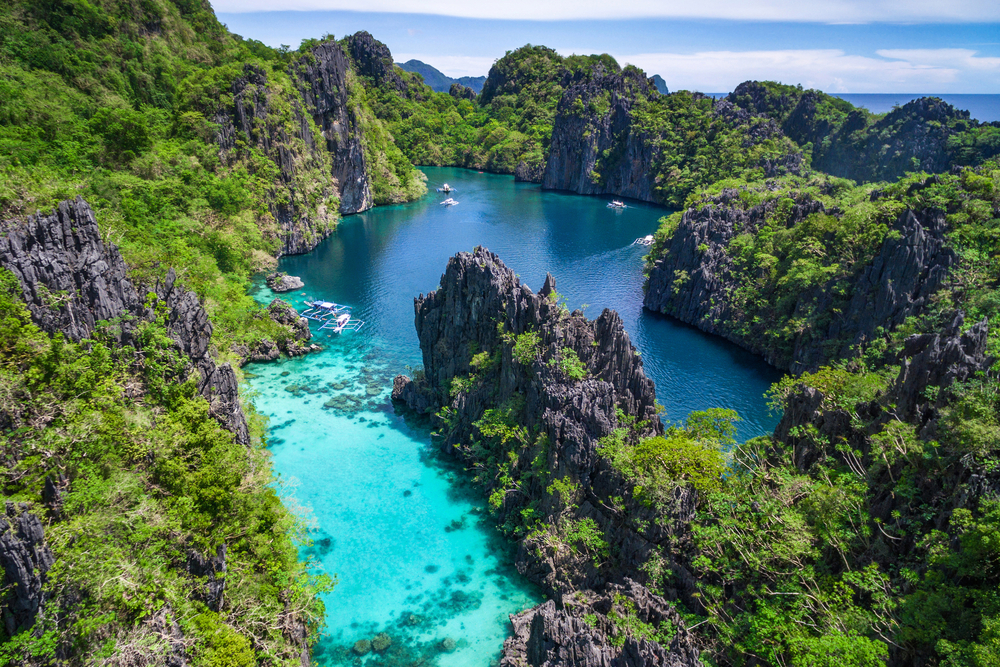 Dubbed as the Philippines' "Last Frontier," the best locations in Palawan feel like it came out of the picture books.
With its lush jungles, white sand beaches, caves, dive sites, and unspoiled nature, Palawan is one of the major draws for tourism in the Philippines. Located in the western Philippines, it is a long but narrow strip of land best known for some of the best beaches and marine life you will see in Southeast Asia.
As domestic travel is slowly resuming in the Philippines, TD rounded up the best locations in Palawan that every traveller should visit.
Puerto Princesa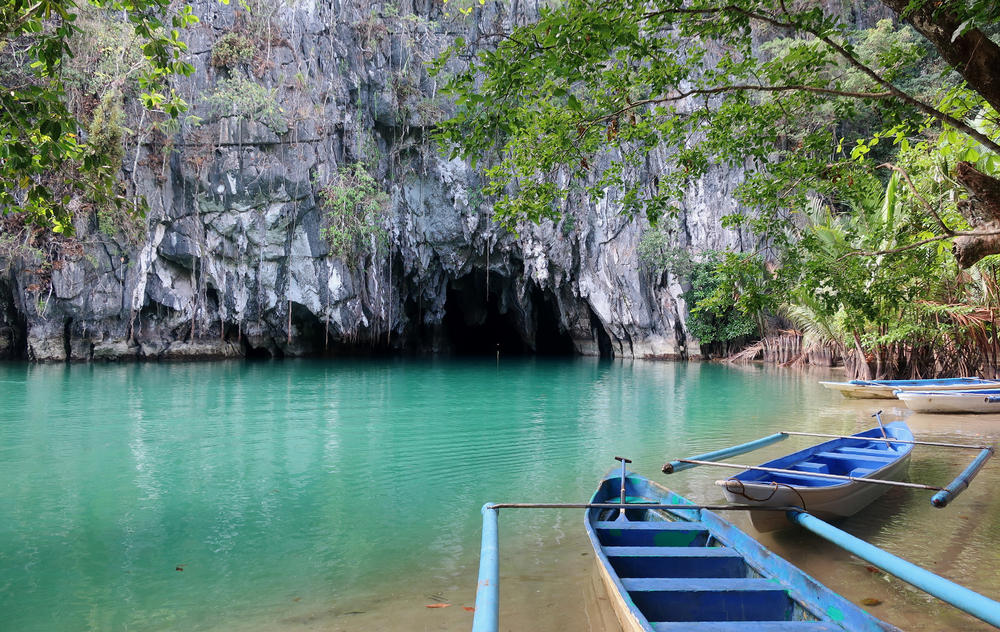 Puerto Princesa is the capital of the province and is called the "City in the Forest" and is the main entry point of the province. Being the sole city in the province, it is the best place to do some shopping for your trip and for local souvenirs like pearls and handicrafts. The best restaurants in the province can also be found in Puerto Princesa where one can taste native delicacies like crocodile meat and tamilok.
Some of the tourist spots in Puerto Princesa are the Underground River, one of the New Seven Wonders of Nature in 2012 and has been largely responsible for the surge in tourism since then, and Sabang Beach. Puerto Princesa is a nature lover's paradise and smoking is prohibited to ensure the green image of the province.
El Nido
El Nido is one of the well-loved and best locations in Palawan where travellers from all over the world flock. Nestled among the tall karst cliffs, El Nido offers an unparalleled view of nature. This part of the province is composed of dozens of islands and islets forming the world-renowned lagoons.
Tourists visiting the island can choose from the five standardised tours labelled from A to E or opt for a longer stay to try them all. Tour A is one of the best and most popular island hopping tours in El Nido. During the day, you will discover beautiful lagoons, beaches and snorkelling spots where you can swim and admire the corals, the colourful fauna and its hundreds of fish species. Tour B is consisted of exploring white sand beaches, snorkelling, visiting a cave and discovering a sandbar in the middle of the sea. Tour C will take you on a journey to beautiful islands, beaches and snorkelling spots, and to an uncanny place: Matinloc Shrine. Tour D will allow you to discover several beautiful beaches such as Ipil Beach, Paradise Beach, and Pasadingan Beach with their white sand, rocky limestone formations and tropical vegetation. Lastly, Tour E is also known as the "Inland Tour: Beaches and Waterfalls" that will take you to Nagkalit-Kalit waterfalls and Nacpan beach. The aforementioned tours are all available following strict implementation of travel protocols.
Coron
They say that El Nido takes the crown for beaches, but Coron is the best location in Palawan for diving spots. From El Nido, it is very easy to go to Coron. You can take a ferry, fast craft or passenger ship from the west side of El Nido's main beach.
Coron is famous for wreck diving, thanks to the number of Japanese ships that sunk in these waters during World War 2. Back in 1944, the US Navy launched a coordinated attack on the Imperial Japanese Navy docked in Manila Bay. The fleet tried to escape and hide in Coron but they were tracked and eventually gunned down in their supposed shelter. Now, these shipwrecks are covered with colourful corals teeming with many different kinds of fish.
Port Barton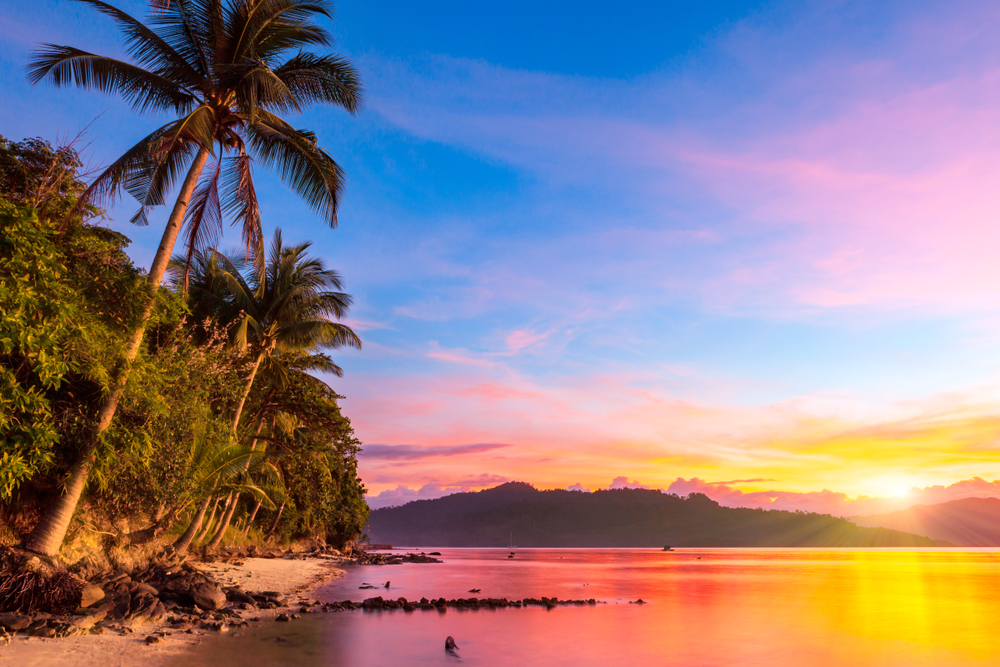 Trying to avoid the crowds? Port Barton is a lesser-known spot in Palawan. It is a coastal town in San Vicente, which is 3 to 4-hour land travel from Puerto Princesa. With electricity limited only from 5:30 PM to 12 midnight, Port Barton is a perfect place to get away from your gadgets and get closer to nature.
After a short boat ride from the city proper, you will be welcomed by a strip of white sand beach dotted by palm trees and nipa huts. Be sure to ask a guide to take you to Pamuayan Falls, a 1.5-hour trek through the jungle and into a cool natural basin.
Balabac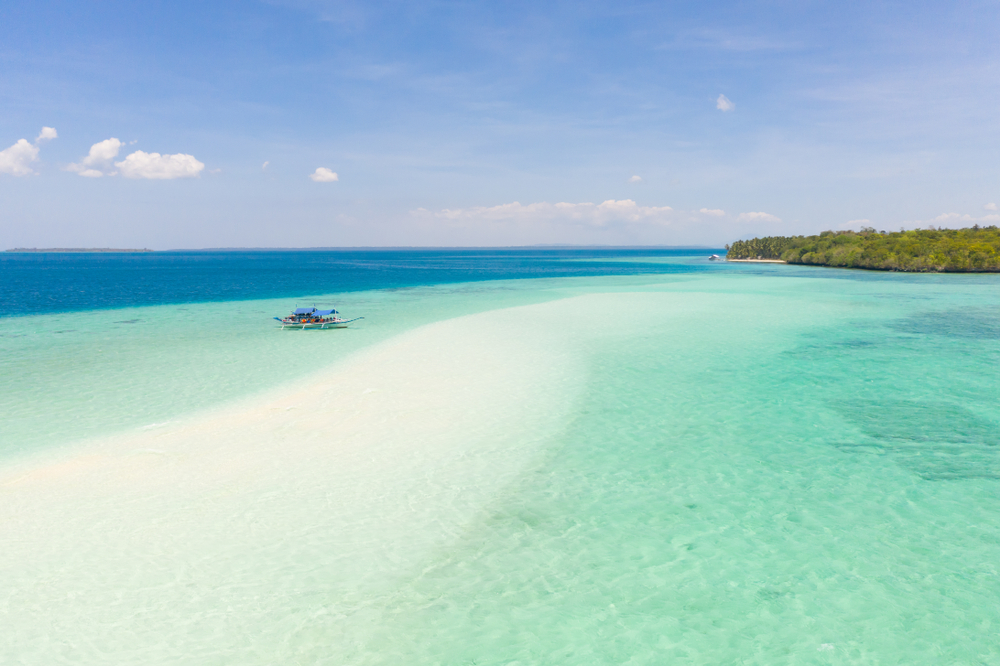 In the southern-most part of Palawan are the Balabac group of islands that is made up of 30 islands and islets that are some of the best locations in Palawan for travellers partial to undiscovered destinations. Because it is hard to reach, it is home to some of the country's untouched tropical gems.
Travelling to Palawan
Palawan's covert, unscathed charm is alluring to nature lovers. Getting there is tough, so it is best to contact a travel agency or local guides to explore this part of Palawan. Although the airport of Puerto Princesa is now considered an international airport, currently only very few flights fly in from abroad. So the best way to reach Palawan would still be to first fly into a bigger airport in the Philippines – most likely through Metro Manila's Ninoy Aquino International Airport – and then take a domestic flight to Palawan. From Manila, it's approximately a one-hour plane ride to Puerto Princesa. Another way to get to Palawan is through Busuanga (Coron) via Philippine Airlines, SkyJet and Cebu Pacific from Manila.
At the time of this writing, international travel in the Philippines is still limited and the Department of Tourism is banking on domestic travel encouraging Filipinos to explore the nation's gems. According to the Inter-Agency Task Force for COVID response, movement of people from Modified General Community Quarantine (MGCQ) areas are allowed and minimum health and safety protocols must be observed. Travel with confidence by staying in DOT-accredited hotels as they intricately follow the COVID-19 guidelines set by the department to ensure your safety.
TRAVEL SAFELY IN THE PHILIPPINES
*Palawan is currently open to domestic travellers only.
The post 5 best locations in Palawan you shouldn't miss appeared first on Travel Daily.
Source link